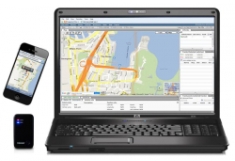 GPS Trackers - High quality made in Taiwan
Our GPS trackers are fully compatible with free OpenGTS software http://www.opengts.org/, that you can download for free and implement on your web server to avoid service charges. This can bring you great savings, ecpecially for a large fleets, and give you full controll over the software. You can also keep track with ANDROID free applications GPS2 Open GTS Maps Free or SANAV GPS devices (versiona 2.1 or higher) for your phone. Device locations can be sent to your Android phone and displayed on a map including time stamp, latitude /longitude, speed, and heading. You can also view, edit, save, and load device configurations, as well as get driving directions to the device.
Export and wholesale prices with worldwide delivery via DHL express. 2CO Credit Cards PayPal Accept online.
Showing 1 to 2 of 2 (1 Pages)