Customer Satisfaction
At Shop-WiFi customer satisfaction is our #1 goal.
We believe that every purchase can be e a positive experience.
Our shipments are carefully inspected before leaving our warehouse.
How to Order:
Ordering online from the Shop-WiFi Online Store is easy ! Simply choose the items you wish to purchase and add them, individually, to your shopping cart. Each time you add an item, you'll be able to view the entire contents of your cart with a total dollar amountpurchased so far. You will also be able to see which items are in stock and which items are awaiting replenishment. When you are ready to checkout, click the checkout button and proceed to the secure checkout area.
Prices & Payments: All prices are for export and wholesale, currency is U.S. Dollars (USD). We currently accept Bank TT or Western Union. If you order through our secure online shopping cart, all orders are subject to verification and acceptance before shipping.
Products quality: We carry only original, tested and proven quality equipment
Security: At Shop-WIFI.com protecting your personal or business information is a priority. We use Secure 2CO https://www.2checkout.com to encrypt your credit card number, name and address.

Your Privacy: At Shop-Wifi, your personal or business information is confidential. We do not rent, sell, barter or trade email addresses. When you place an order with us, we collect your name, address, telephone number, credit card information and your email address. We use this information to fulfill your order and to communicate with you about your order.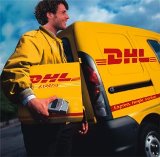 Shipping: At Shop-WiFi, most orders ship out from our warehouse with DHL Express within 3 business days. Although most online orders process and deliver within 3 to 6 business days, please allow up to 2 to 3 weeks for delivery. When checking out, please specify a physical street address. DHL will not deliver to P.O. Boxes.
Tax: We deliver worldwide and local Tax is not included in our prices.We can send you shipment declared by any volume and description on delivery invoice that you may need for better meeting shipment and customs requirements and saving costs. We can also send you the shipments as is a free samples or free gift.

Returns, repairs and exchange: We can accept exchange or cash refund only for factory device errors and please note that original shipment charges for delivery and handling charges are non-refundable. Warranty for all products is 1 year warranty, and bayers can send to us products for repair. RMA policy is based on manufactures' terms. No warranty for physical damage items. The goods should be well-packed in the original packaging if you have it, so that we receive them in good condition. Postage for Return, Repair and Exchange need to be paid in advance. All return shipping charges are the responsibility of the buyer. Please allow a minimum of 21 days for us to receive and process your return or exchange for warranty.
Please do not hesitate to contact us

Shop-WiFi Sales Team